'Merica Cargo Trailers
Our enclosed cargo trailers are manufactured in South Georgia, we pride ourselves in providing outstanding customer service with a high-quality product. We understand the buying process can be overwhelming with the many different brands and products in the market. We do our best to make it easy with specs readily available and upfront pricing. We only want to make this fair and easy for you!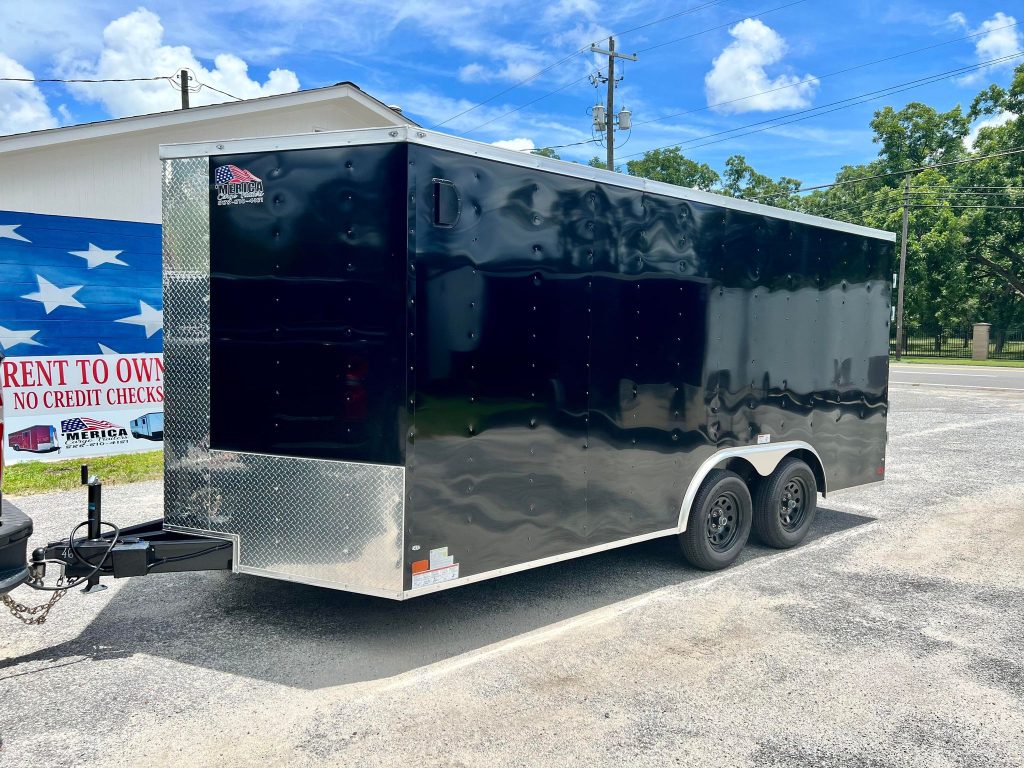 Enclosed Cargo Trailers
Enclosed trailers are the perfect solution for transporting your precious cargo, vehicles and sports equipment. Not only does a full encasement provide protection from road debris and the elements, but it also safeguards against potential theft. Storing items such as snowmobiles and ATVs is easy with an enclosed trailer – giving you the benefit of secure storage in addition to transport capabilities. With this type of trailer, you won't have to worry about anything flying off the back while on the move - so you can arrive at your destination knowing that your valuable belongings will be safe!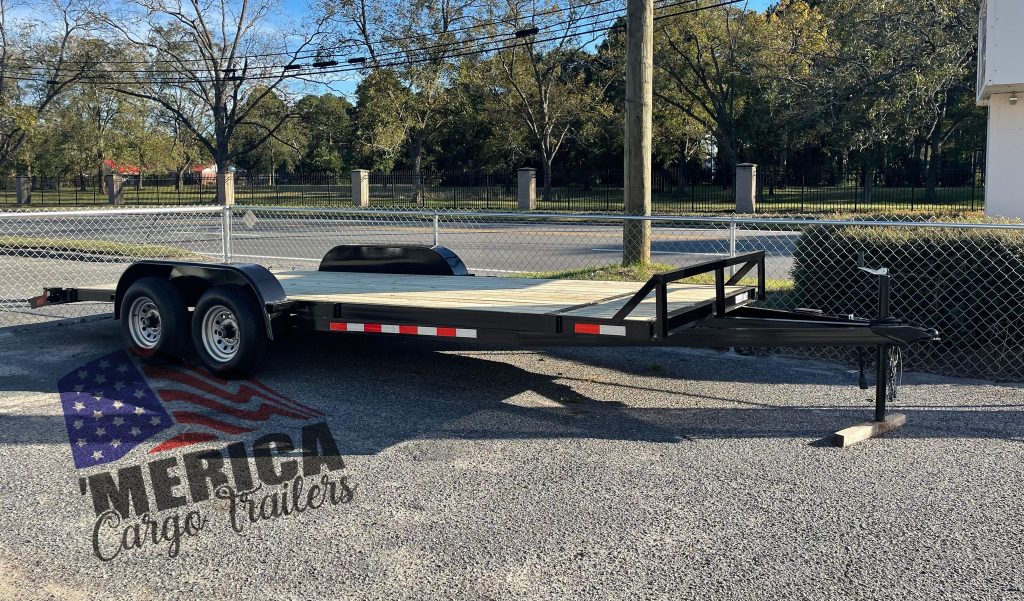 Open Utility Trailers
Utility trailers offer an array of advantages for our customers. Their open-bed design makes loading cargo much simpler - no doorway or ceiling to worry about, plus there's plenty of room for larger and awkwardly shaped items! Plus, these trailers are lighter in weight, meaning easier towing and less impact on your vehicle's fuel efficiency. And you won't have to spend as much time on maintenance either - fewer materials mean less cleaning and inspecting! Best of all, they're compact enough to store without taking up too much space.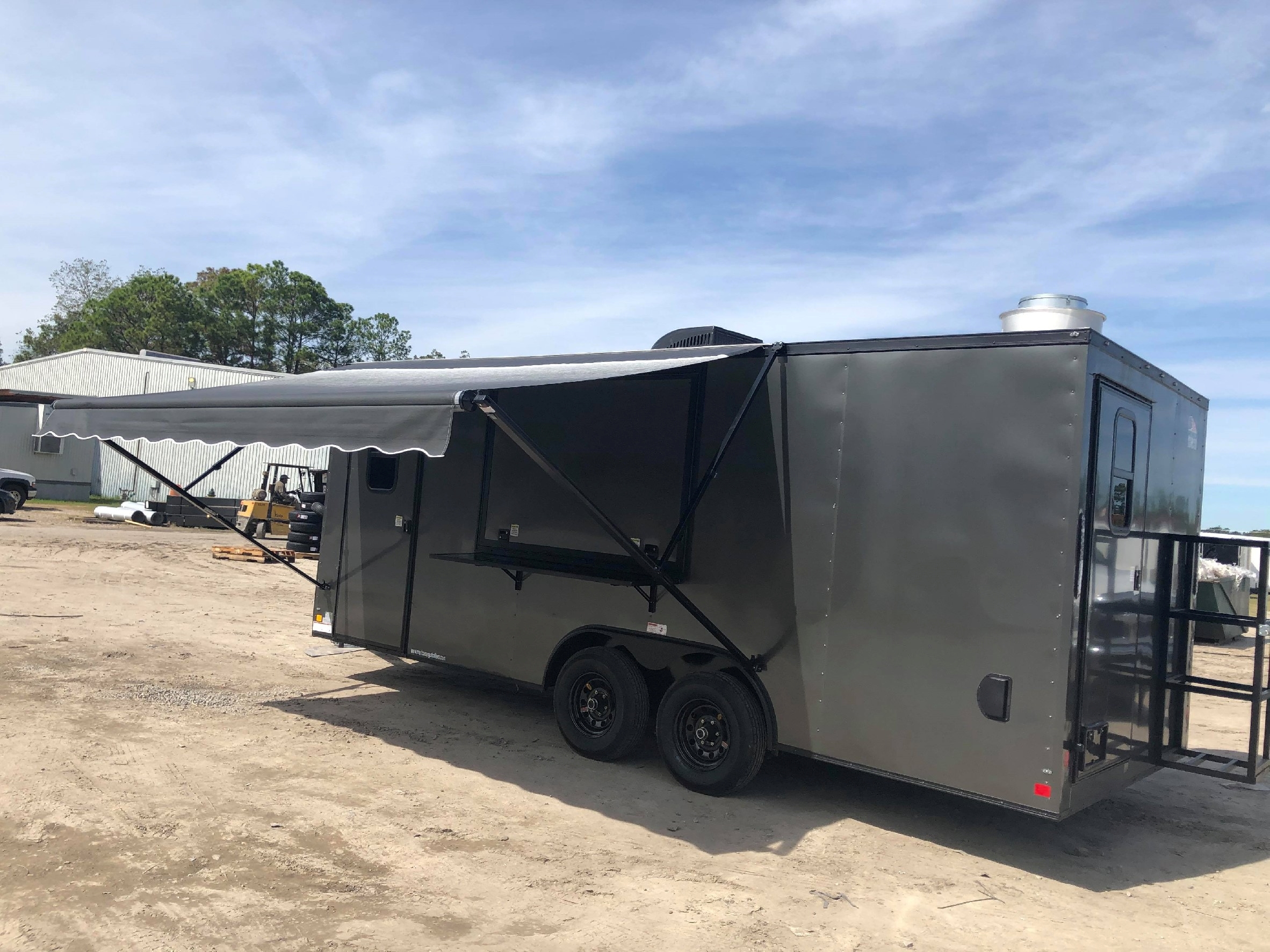 Concession Trailers
If you're looking to get in on the action of the food and beverage industry, then a concession trailer is a great way to go! They often come with less maintenance requirements and a lower price point than food trucks, making them an attractive choice for those who want to enter this world. Plus, they are still quite popular amongst customers due to their convenience and affordability - so it's no wonder that these trailers have made a place for themselves in the industry.
About Our Enclosed Cargo Trailers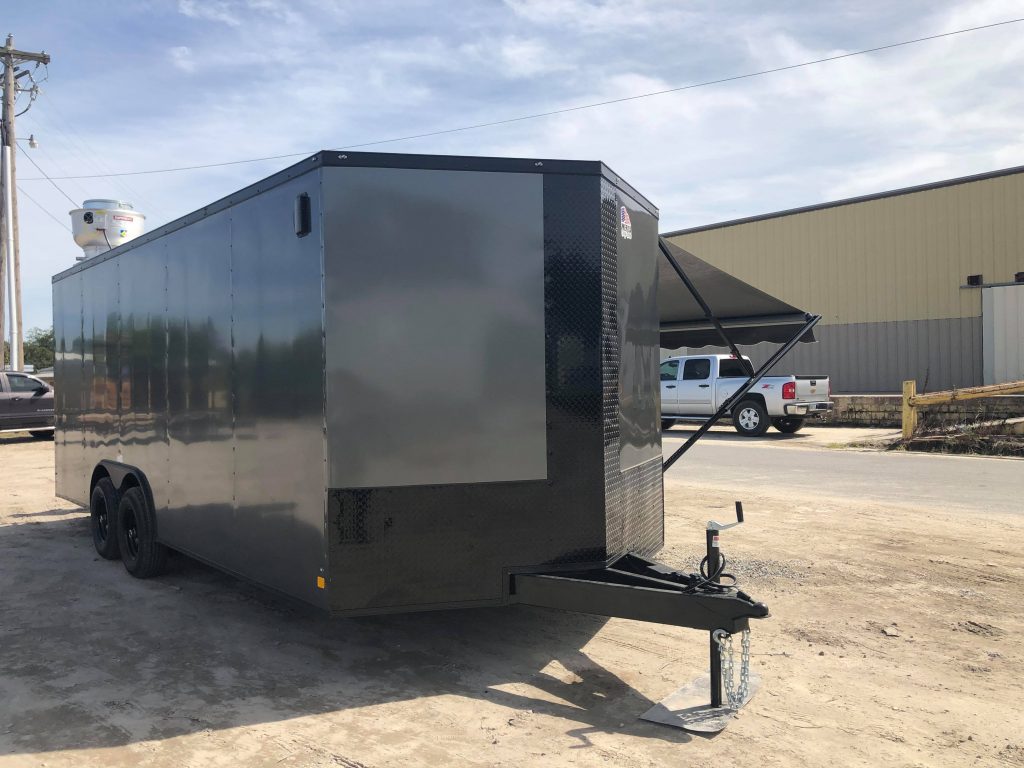 'Merican Made
At our South Georgia manufacturing facility, we are passionate about offering an excellent customer experience and providing outstanding quality. We understand that selecting from the vast array of options can be a bit overwhelming, so we strive to make the decision easier by providing all necessary specifications upfront and a fairer pricing system. Even if you don't decide to purchase from us, allow us to demonstrate how our prices and offerings compare against industry standards – we want you to get the best value for your money!
We keep different sizes and styles in stock. But if we do not have what you are looking for, we have the best build time around! Shipping is fast and secure as our drivers have many years in the business. They are licensed, certified, friendly, and reliable. We have many years in the cargo business and we are ready to answer any technical question! Do not settle for less, this is your hard earned money and you deserve the best customer service when shopping for your trailer! Check out our Reviews!